Kim's Cafe' is a place that puts the people first. Launched in memory of their late mother Kimberly who transitioned in 2021 after a long vigilant battle with cancer, her four children came together with the desire to live out their mother's legacy of feeding those within the community while helping them to get to a better place in life by connecting with the community resources. Kim's Cafe' is a God-led, family-run, and loved-filled business that desires to build the entire family by offering delicious, affordable meals while connecting clients with information that can change their lives and put them on the pathway to a brighter future. The more we know, the more we are able to grow!
We truly believe that people perish due to a lack of knowledge. A better life is something we all desire and can acquire when afforded the opportunity. Here at Kim's Cafe, we desire to educate all of those willing to learn about the tools and resources available to create the life they always wanted but didn't know how to achieve. At Kim's Cafe, we're not only going to feed you physically but we're going to feed you mentally with the following programs and services: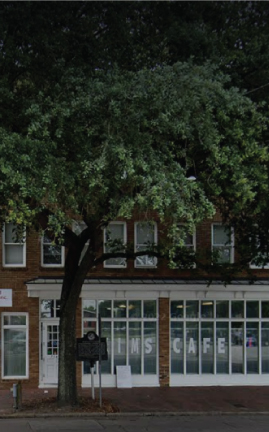 At Kim's Cafe', we believe that the streets can teach our youth or we can teach our youth. Oftentimes, kids aren't given the opportunity to develop their creative ability due to parents' work schedules or their lack of knowledge. We desire to teach our youth how to become boss at an early age through developing their visions, creating and building out their brand, and helping them to maintain a successful business with the help of their parents or guardians. This program is free and open to all youth ages 8 - 16 years old. Application and interview with the guardian is required.
It's better to give than it is to receive, At Kim's Cafe', we want to be certain that we are looking out for the homeless families within our community, especially within the camps, parks and other places not necessarily for habitation. As a token of love, we're partnered with Pastor Ricardo Manuel of Second Ebenezer Missionary Baptist Church to feed a minimum of 100 homeless families every Tuesday at 5PM at 800 Colbert Street, Savannah, GA